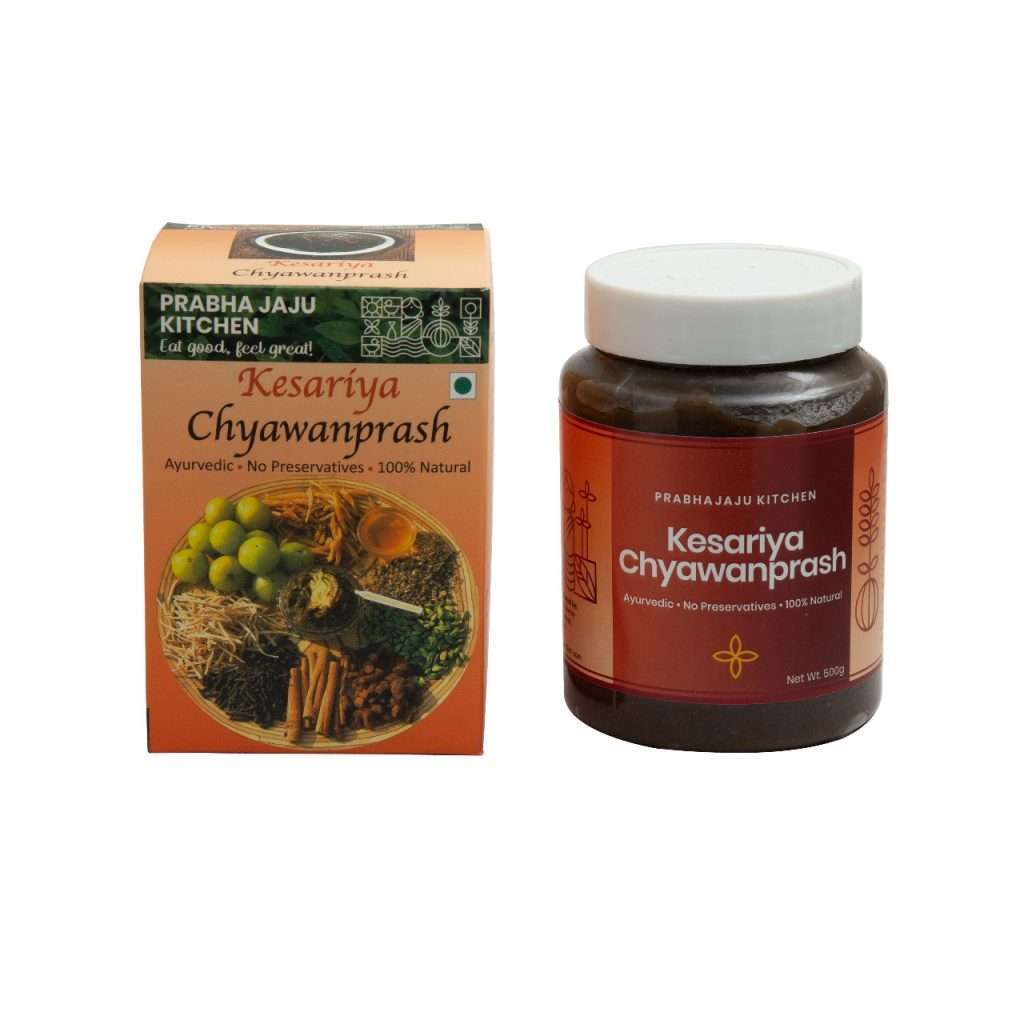 chyawanprash benefits for skin
Prabha Jaju Kitchen – Kesariya Chyawanprash uses traditional Ayurvedic formulations to create the perfect health supplement for our modern times. It is a concentrated blend of natural herbs and spices, made in a base of a hand picked amlas a rich source of Vitamin C. All herbs are sun dried and hand pounded to create a nutrient rich and aromatic decoction, which is then mixed with Amla Pishti, Dalchini, Elaichi, Peeper, Moosli, Shatavari, Honey and Saffron. The result is a smooth textured jam that is deliciously sweet and sour in taste.
INGREDIENTS
Made in pure Amla base, enriched with premium quality Saffron, Honey and Cow Ghee. Contains more than 40 Ayurvedic herbs including Shatavari, Moosli, Peeper, Vanshlochan, Dalichini, Elaichi and Munakka.